Hebrews 1:8-10
#kjv
The Father (who is God) talking to the Son , the
#Word
#JesusChrist
who is God (yet only 1 God!) God =
#Elohim
8 But unto the Son (#Jesus) He (God the Father) saith, Thy throne, O God (Father is calling
#Christ
#god
), is for ever and ever: a sceptre of righteousness is the sceptre of Thy kingdom. 9 Thou hast loved righteousness, and hated iniquity; therefore God, even Thy God (HIS God, the Father), hath anointed Thee with the oil of gladness above Thy fellows. 10And, Thou, Lord (#Jehovah), in the beginning hast laid the foundation of the earth; and the heavens are the works of Thine hands:
Every ONE of US,
#Americans
must NOW
1. See to it your state outlaws
#ABORTION
& prosecute those Tyrants to the fullest extent!
2. Now that the
#RINO
has heled the
#democrats
chip at our
#2a
rights with the bill
#joebiden
signed, if you have to vote
#Constitutional
Independents and 3rd parties that are Constitutional (Libertarian, Constitution Party, Patriot Party, etc.) get them out of
#Congress
, State Legislatures, Mayors, Governors, etc.
With
#RoevWade
over, it is NOW in
#wethepeople
hands and
#10a
PETER HITCHENS: When Nato has its own Office of the Gender Advisor, you know wokery has won
https://www.dailymail.co.u...
Last Tuesday the British Army halted 'all non-essential and non-operational activity' for the six hours between 10am and 4pm.
This was 'to consider and reflect on the British Army's current culture and approach to inclusion and to set out how it will seek to improve both'.
Thinking this might be a spoof, I checked with the Defence Ministry who readily confirmed it.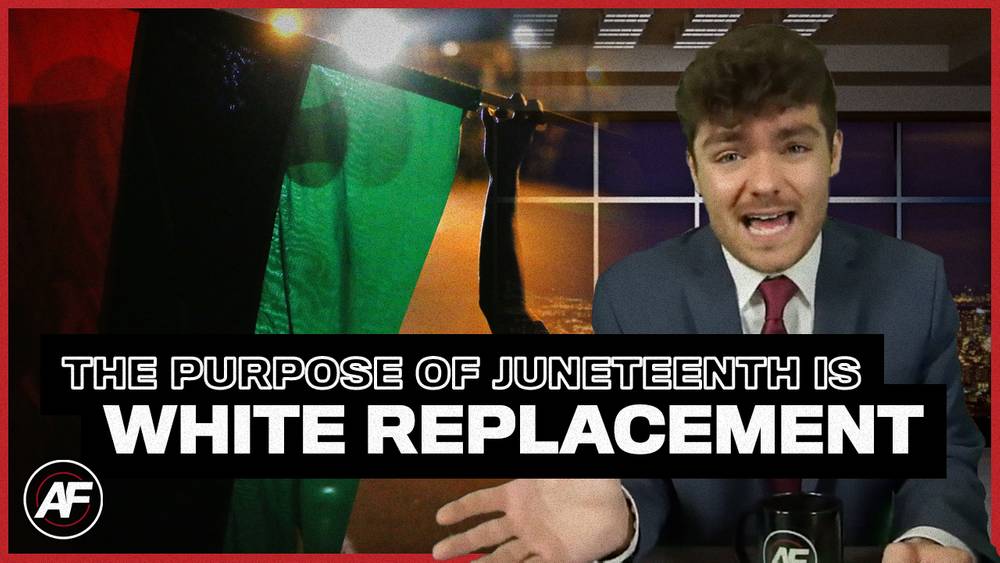 The Purpose of Juneteenth Is WHITE REPLACEMENT - Nick Fuentes
Watch Nick's nightly show LIVE Mondays - Fridays 9PM EST https://americafirst.live/ Follow Nick on Twitter: https://twitter.com/nickjfuentes Follow Nick on Gab: https://gab.com/REALNICKJFUENTES Follow Nick on Telegram: https://t.me/nickjfuentes
https://freeworldnews.tv/watch?id=60d610a8d748ce29bae4fa6e