A Message from an American Airline Pilot ~
A Message from an American Airline Pilot ~ https://www.trumpseason.com/starblazer.html Trump/patriot-friendly free speech social media & video sites... - https://xephula.com/blogs/406213/Trump-patriot-friendly-free-speech-social-media-video-sites-…
https://www.bitchute.com/video/loqK2zmdnXfu/
(admin) More Coercion from Your Controllers:
More US Airlines Impose Vaccine Mandates: American, Alaska, JetBlue
More U.S. air carriers—American Airlines, Alaska Airlines, and JetBlue—have announced that they'll be requiring employees to be vaccinated against COVID-19.

The move comes as the Biden administration has ramped up pressure on airlines to require vaccines as part of a broader strategy to boost inoculation rates in the country. President Joe Biden signed an executive order in September requiring federal contractors to mandate shots for employees, with the White House later setting a Dec. 8 deadline for them to get the vaccine.

The airlines say they provide special flights and other services for the government, so placing them under Biden's mandate.

"While we are still working through the details of the federal requirements, it is clear that team members who choose to remain unvaccinated will not be able to work at American Airlines," Doug Parker, American Airlines chief executive, told employees in an Oct. 1 memo.
https://www.theepochtimes....
https://www.theepochtimes.... Lawyers Helping Airline Workers Land Religious Waivers Against COVID-19 Vaccines A Florida-based coalition of lawyers says that it's going to represent thousands of U.S. airline workers seeking a religious exemption from mandatory COVID-19 vaccines.

Liberty Counsel, an international group that advocates for religious freedom, said at least 3,000 employees representing 15 airlines in the United States and abroad have come forward asking for legal help.

"We're working with people in a lot of different airlines," Liberty Counsel founder and Chairman Mat Staver told The Epoch Times. "They come directly to us to contact us. [The number is] quite large."
Airline: I need to see your ID.
American: But, you just let that person on without ID.
Airline: I need to see ypur ID
American: What if I can't get one like the people who vote.
Airline: Security
Random thought look at all the airlines problems after they forced the crews to get the Jab, wonder if it is a lockdown where they don't want anyone traveling to escape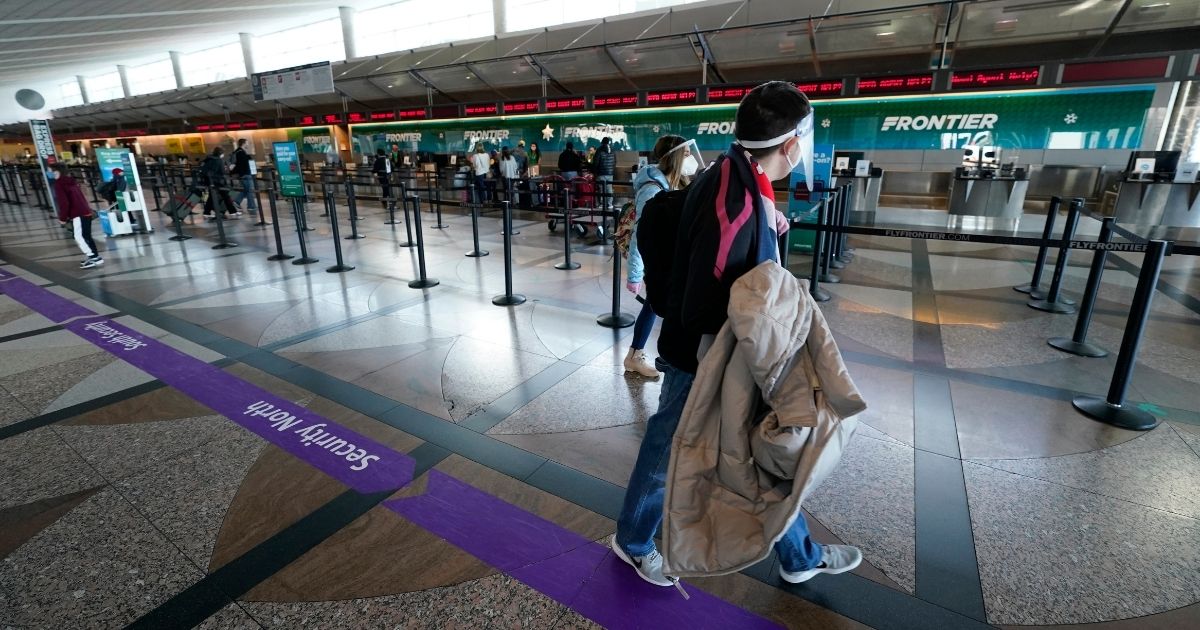 Sky News Australia talking about Spain and Russia recommending vaxxed not fly due to increased risk,of blood clots....hmmmmm... Airlines are cancelling flights due to pilot shortage.....hmmmm
https://gab.com/Ambassador...
Russia and Spain both issued advisories that vaccinated not fly due to blood clot risk. Now, airline pilots are dying from jab...
https://gab.com/BeachMilk/...
BeachMilk on Gab: '' - Gab Social
BeachMilk on Gab: 'THIS IS HUGE!…..THREE(3) British Airways pilots have DIED of the COVID vaccine in the past 7-days, and BA are now in crisis talks with the UK Government about whether or not their vaccinated pilots should be allowed to fly. This presents a big problem because around 85% of al..
https://gab.com/BeachMilk/posts/106426449588162200