Now, why did RINO Lindsey Graham call for Putin's assassination? What do you think that Putin is doing in Ukraine that you think has him so panicked? 🤔
Why do you think that now Lindsey is now walking that statement back? 🤔 Inquiring minds, eh?
Why do you think that Nancy Pelosi made that hand signal during the
#SOTU
that was uncalled-for? 🤔 Think Sign language.
Of course, I know the answers to all of these questions. Which is why I'm not worried about what's going on in Ukraine, and I know what's going on there isn't a war. Why I don't support Ukraine, and I support Russia. You do what you want. I think for myself.
#corruption
#PanicInDC
#NCSWIC
https://www.bbc.com/news/w...
U.S. military once trained Colombians implicated in Haiti assassination plot, raising fresh questions about the United States' ties to Jovenel Moïse's death.
https://www.washingtonpost...
Perhaps the most curious event is the visit of the head of the Central Intelligence Agency (CIA) of the United States, William J. Burns, to that country to participate in a "sensitive" security mission, as part of the cooperation between both countries. The visit follows a telephone conversation between U.S. President Joe Biden and his Colombian counterpart Iván Duque.
https://misionverdad.com/e...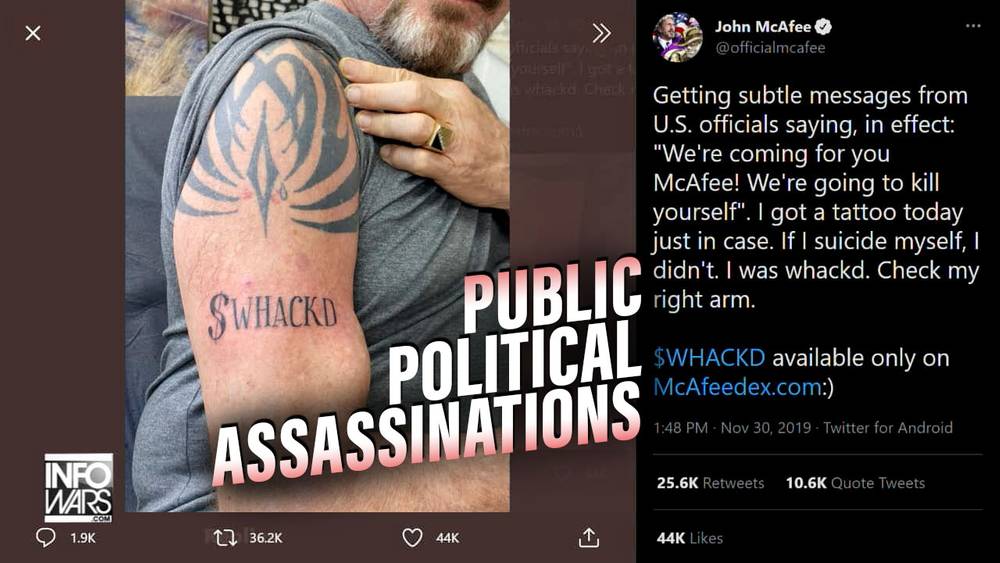 The Next Globalist Phase: Massive Public Political Assassinations
After John McAfee and journalist Christopher Sign were recently found 'suicided,' Alex Jones breaks down the globalists next phase of their takeover; public political assassinations.
https://freeworldnews.tv/watch?id=60d4f8b7915d9427354e64bb