"If it comes to America, #fascism will come in the form of #Liberalism " President Ronald Reagan had said. He was right. Those calling themselves liberals aren't liberals. Many calling themselves conservative aren't conservative. Keep your eyes open, watch behaviors, they'll always give themselves away.
https://www.lawenforcement...
along with fascism, nazism, communism, collectivism, all the other evil "isms"
America: Freedom to Fascism
America: Freedom to Fascism is a 2006 film by filmmaker and activist Aaron Russo, covering a variety of subjects, including: the Internal Revenue Service (IRS), the income tax, Federal Reserve System, national ID cards (REAL ID Act), human-implanted RFID tags, Diebold electronic voting machines (aka..
https://freeworldnews.tv/watch?id=614120b5ab92022af98114ec
https://www.dailywire.com/... 'I'm Not Sure When YouTube Became An Arm Of The Government': Rand Paul Slaps Back After YouTube Suspension (admin) Its called Fascism.
Last week, Senator Rand Paul was reportedly censored by YouTube following an interview with a Newsmax journalist, during which they discussed "a variety of topics, including the science behind masks."

According to Senator Paul's office, the video was removed by YouTube, with his account suspended from posting any new videos for seven days.
"Censorship by YouTube is very dangerous as it stifles debate and promotes groupthink where the 'truth' is defined by people with a political agenda," Senator Paul stated in a video message which responded to YouTube's alleged actions.

The video, titled "It Is Time For Unfiltered News," was also removed by YouTube. "This video has been removed for violating YouTube's Community Guidelines," stated the Google-owned Big Tech giant.

"YouTube said the video violated their policy because of my comments on masks, and that they don't allow videos that contradict government's guidance on COVID," Senator Paul stated in the now-deleted response video.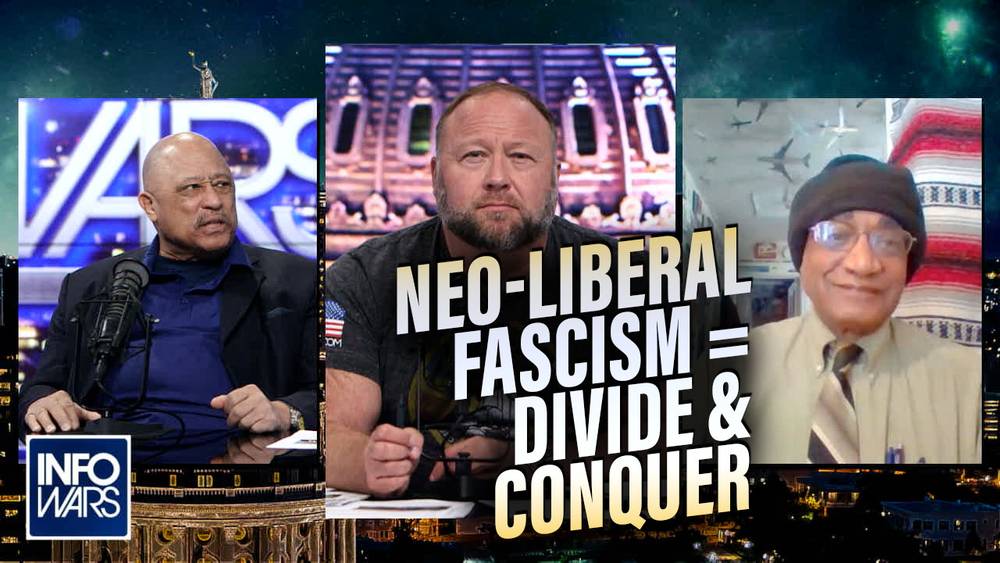 Neo-Liberal Fascism is Dividing America to be Conquered
Larry Pinkney of https://blackactivistwg.org/ joins Judge Joe Brown of https://thejudgejoebrownshow.com and Alex Jones to break down the neo-liberal fascist op to divide and conquer the people.
https://freeworldnews.tv/watch?id=60c157a52795c876565f94fb